Computational neuroscience
THE NEURON SCHOOL
"Making computation a core part of neurobiology curricula
should be high on the agenda at every university."
The School Faculty
THE NEURON SCHOOL
Computational neuroscience is a complex and abstract subject, therefore learning it takes time, especially if you are alone.
Scientific Program
THE NEURON SCHOOL
We made the School program appropriate for students converging
from a variety of fields into the broad field of computational neuroscience.
Pula
Research Centre
THE NEURON SCHOOL
Is one of the pivotal players of the Science and Technology Park of Sardinia.
Computational Neuroscience is a rapidly expanding subject focused on understanding
and modeling the brain while helping to design and interpret future experiments.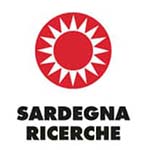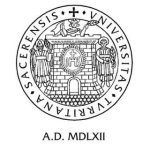 Contacts
Sardegna Ricerche
Edificio 2
Località Piscinamanna
09050 Pula (CA) - Italia

+39 070 9243.1

+39 070 9243.2203
Venue
The School will take place at the Pula Research Centre, 40 km from Cagliari Airport. Located in one of the most picturesque spots of the south Sardinia, the Research Centre is embedded in a forest near a Regional Natural Park.